More About Precision RV
With more than 14 years in business, Precision RV is one of the leading RV solar installation companies out there.  Owner Marvin Braun lives and breathes the solar RV lifestyle.  Precision RV offers more than just solar services.  However, solar is what we're best known for.
Precision RV is a mobile service, offering general maintenance, troubleshooting and repair services on motor homes, and towables of all kinds.  We repair, install and service all appliances and all equipment used with your RV, except vehicle mechanics.  We offer packages for maintenance services to keep your RV running at maximum efficiency, from furnaces, air conditioners and water pumps, to awnings and slide covers.  We also offer maintenance tips for the RV owner who wants to keep their RV running smoothly.  We install and service mobile HD satellite TV systems, as well as solar electric systems specifically designed for RVs.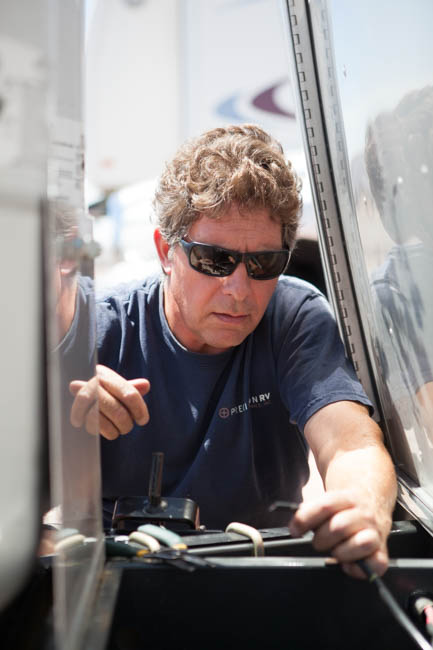 About Marvin Braun
Marvin is a full time RV'er.  He understands the RV lifestyle, and knows exactly why his customers enjoy RVing as well.  And as a Master Certified RVIA Technician for 14 years, Marvin knows a little about how to work on your RV!
Like many people who visit this site, Marvin is a full-time RV'er.  He works with his customers while traveling on the road, visiting various destinations throughout the country.  If you're looking for a custom designed solar system for your RV, or other RV maintenance work, it might be that Marvin will be passing through where you are located.
Currently, Marvin usually winters in Arizona.  Customers are welcome to stop in to have work done on their rigs. Given his reputation in the RV community, you might want to get in touch with him earlier rather than later.  He often has customers lined up weeks in advance!